Murphy`s Health Foods
"Full Service Health Foods Store"
---
Welcome to Murphy`s Health Foods and Juice Bar, serving Lake County & surrounding areas since 1971.

Offering the largest selection of vitamins, herbs and homeopathic medicines in Lake County for nearly 15 years, Murphy's Health Foods & Juice Bar has everything you need for a healthy lifestyle.

Our up to date, well educated staff will listen to your health needs and help you find the products that are right for you. We also host an on-site, monthly Well-being Workshop that will educate you on current health trends and provide tips for healthy living. Plus, our full-service juice bar offers a delicious variety of organic juices that will give you a boost of energy that lasts all day!

Products we offer include, but aren't limited to:
• Vitamins and herbs
• Homeopathic remedies
• Organic groceries
• Organic hair and skin care
• Refrigerated and frozen vegetarian foods
• Aromatherapy oils and accessories

Daily vegetarian lunch specials are available for dine in or carry out. Living a vegetarian lifestyle is a key ingredient to healthy living, and we believe after you try one of our delicious vegetarian meals, you'll be hooked for life! We also offer gluten free foods and supplements, as well as private consultations. We'll make sure all your health needs are covered.

Private consultations and workshops by Lori Murphy are available on a fee basis and by appointment only.
Store Hours:
Monday - Friday 9-6
Saturday 9-5
Closed Sundays
(Juice Bar closes one hour earlier)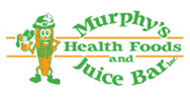 400 North Milwaukee Avenue
Libertyville
847-362-4664
25% OFF
Systemic Enzyme Formula
Get 25% OFF Systemic Enzyme Formula for pain, inflamation, and healing from Wobenzym.
Expires 03-25-2018

Not valid with any other offer. While supplies last.
Sign Up and Receive
Free
Berry Smoothie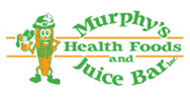 400 North Milwaukee Avenue

847-362-4664