Sky Fitness
"Dedicated to offering the best exercise and wellness experience"
---
Sky Fitness Center Overview
Getting Started
Your membership begins with a forty-five minute health assessment that provides a comprehensive analysis of your current physical condition and includes:
Questionnaire Screening for Health Risks or Medical Concerns
Lipid Profile Including Total Cholesterol and HLD
Flexibility Screening
Skinfold Body Composition Analysis
Resting Blood Pressure and Heart Rate
Graded Exercise Stress Test
Individual Service
Once you've completed your Health Assessment, our team of fitness specialists will create a personal exercise program that is tailored to your needs and goals. To keep you motivated, you will be able to choose from a variety of fitness options.

Services
Within our 61,000 square-foot center, you will find four-star amenities and services such as:
State-of-the-art free-weight equipment
Cardiovascular training area
Individualized personal training
25 meter lap pool
Indoor cushioned walk/jog track
Basketball courts
Aerobics studios and stretching area
Cycling studio
Yoga studio
Hot Yoga Studio
Pilates Studio
Spivi Cycle
"Club" style locker rooms with whirlpool, steam and sauna
Full-service massage therapy

Education and conference center/meeting rooms
We have meeting rooms available for groups and individuals alike. Our conference rooms may also be used for business meetings, seminars, catered functions and parties.
Kidz in Motion
Kidz in Motion provides a safe, secure, supervised area for children six weeks through twelve years of age, while their parents are within the center.

Hours:
Mon-Thurs 5am - 10pm
Friday 5am - 9pm
Sat-Sun 6am - 6pm
Group Exercise Staff
Sky Fitness is dedicated to providing you with the most effective and beneficial Group Exercise experience possible. Our instructors are certified professionals in their field and have obtained one or more certifications in ACE, AFAA, ACSM and AEA.
Their dedication to fitness and wellness can be felt in each and every class they teach. We encourage you to enjoy the camaraderie and results found in our Group Exercise classes and thank you for making Sky Fitness your fitness home.
Nickie Silk E-RYT, Group Exercise Coordinator
Classes & Programs
• Body Training Systems
• Mighty Body Band
• Therapy Pool
• Kidz in Motion
• Avani Yoga
• Agni Hot Yoga
• Bala Pilates
• Personal Training
• Massage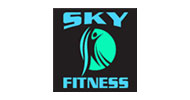 1501 Busch Parkway
Buffalo Grove
847-229-0292
1 Month
$29.99
New Members Only!
Try Out Sky Fitness
Get 1 Month for just $29.99
Expires 03-25-2018
Not valid with other offers. One per customer.
Sign Up and Receive
Free
Hot Yoga Class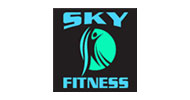 1501 Busch Parkway

847-229-0292