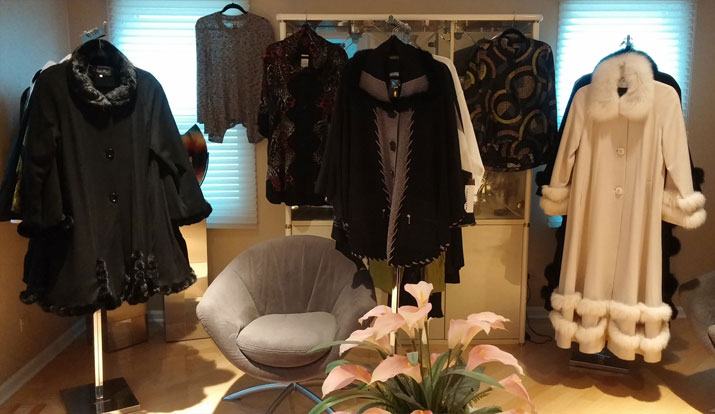 Sherwin's VIP Fashion Service
"We Bring The Store To You"
---
THE ULTIMATE IN
PERSONAL SHOPPING
At SHERWIN'S VIP FASHION SERVICE, we offer our clients and friends the same style, fashion and personal service that our retail store did for 41 years. However, SHERWIN'S VIP FASHION SERVICE "Brings the Store to you" in your home or office or to your residential community, fashion show, holiday boutique or charity event. We bring "boutique shopping " to YOU! You can also visit our showroom if you would prefer that traditional shopping experience. We have open houses at our showroom on a regular basis. Our individual appointments are available 365 days a year. Your time! Your Style! Your way!

---
PERSONAL SHOPPING
We bring all the same selections to YOU in your home or office or to your residential community just as if you were in a boutique, except with the ultimate in comfort and privacy with amazing and friendly personal service.
TRUNK SHOWS
We are well known for our designer trunk shows which give you the opportunity to see everything that the designer created for the season. We bring the entire trunk show to you or, if you prefer, you can see the entire trunk show in our showroom.
---
CLOSET CONSULTATION
Our VIP fashion service can help you detox your wardrobe. Together, we can do a full evaluation of your wardrobe, establishing whether your clothes still suit your shape, complexion, look and lifestyle.
COMMUNITY EVENTS
Sherwin's VIP Fashion Service is the "Premier On-Site Boutique Shopping Retailer". We offer Sherwin's Pop-Up Stores and Fun Filled Fashion Shows for Residential Communities, Charity Events, Country Clubs, and more! The possibilities are endless.
---

For The Ultimate In
Personal Service

Incredible Fashions

Fashion Shows & Fashion Talks

Privacy

Convenience

Everyday Casual Sportswear

All Sizes

All Price Points

Schedule an Appointment
---
People are Talking About Sherwin's
"I love shopping in the stores, but I love shopping with Sherwin's too. They have lots of things I don't find anywhere else. I own about 20 pairs (no joke) of the "Magic Pant" in almost every color. Now, I enjoy the Magic Capri too. They are so comfortable and I can throw them in the washing machine. I get great sweaters too and I am hard to fit but Sherwin's orders my size and then Jeff delivers the clothes to my house. What service! I am a lifer and can't thank them enough for offering this service."

Barbara
Northbrook
---
"Jeff came to my house and we spent 2 hours getting rid of clothes I don't wear anymore. Jeff packed them up and took them to the charity of my choice. I now love getting dressed in the morning because my closet has more room and is organized. Bonus! Now I can get more "Magic Pants" and some new tops too. Thanks to Sherwin's
! 
"
Sherry,
in Oak Brook
---
There are no values available at this time.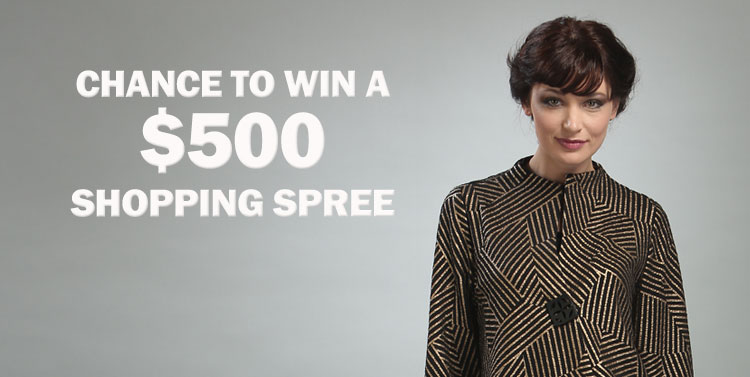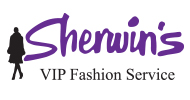 60 East Fabish Drive

847-975-6629